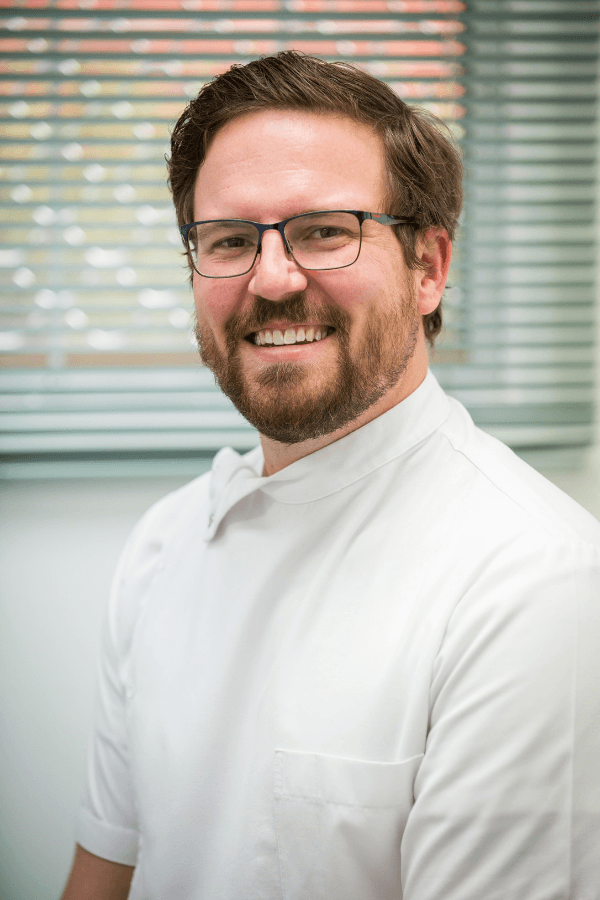 Alex Ryan
Dentist
Alex is a recent immigrant to the island and has found life much improved since leaving the mainland. Alex grew up in similar conditions in the Blue Mountains of New South Wales and has found nearly every other area of Australia either too hot, too humid or too lacking in mountain biking.
Alex trained as a Pharmacist at Charles Sturt University prior to studying Dentistry at the University of Sydney. Alex spent four years as a Dental Officer in the Australian Army posted to Enoggera Barracks, and has a particular interest in Endodontics and Paediatric Dentistry.
Alex's hobbies include mountain biking, diving and being overly opinionated about rugby union, but eating baked goods and sampling ciders are regular contenders also. Alex is married to Elise, father to Evie and Sam, and looks forward to becoming part of the community with his young family.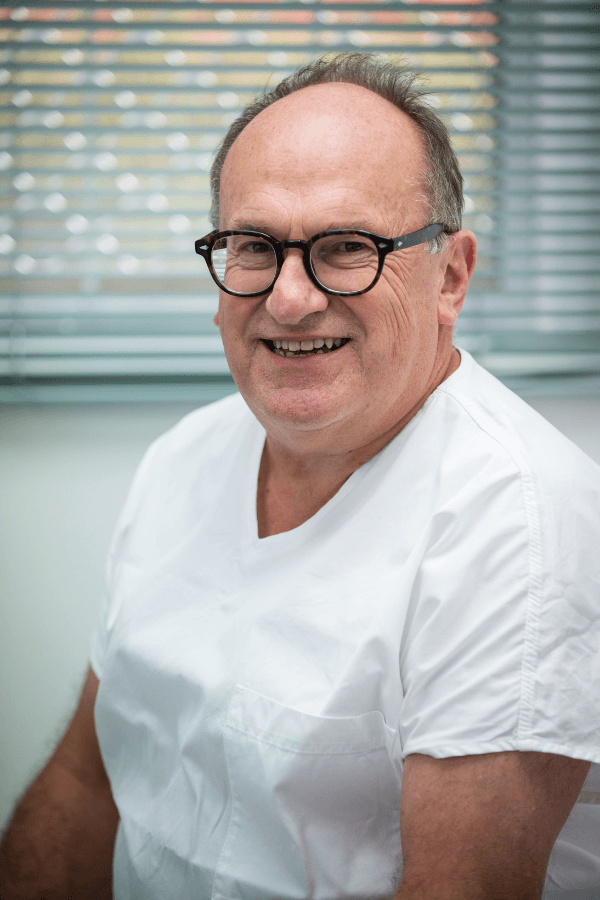 Andrew Westbrook
Dentist
Andrew grew up in Taroona and attended Hutchins School prior to studying Dentistry at Adelaide University. He began his career in 1980 with the School Dental Service and came to join James Allen at our practice in 1982. They must have hit it off, as Andrew became a partner in the practice in 1984 and took over in 1992. Hobart had very few specialist dentists and surgeons in the 80s and Andrew developed a broader experience than might be expected today, particularly in Oral Surgery and Prosthodontics. Andrew has found he enjoys all aspects of Dentistry, and thrives on the variety of treatment offered at our practice.
Andrew spent a number of years in the Army Reserve serving as a Dental Officer from 1983 to 2001. Alongside this service Andrew also sat on the Dental Board of Tasmania up until the formation of the Australian Health Practitioner Regulation Agency (AHPRA). Andrew has been a longstanding member of the Australian Dental Association. Outside of Dentistry Andrew enjoys Rugby Union and his club the Hobart Harlequins, reading Bill Bryson books and shack life. Andrew is happily married to a beautiful wife and has three lovely daughters, one of whom was silly enough to become a dentist too.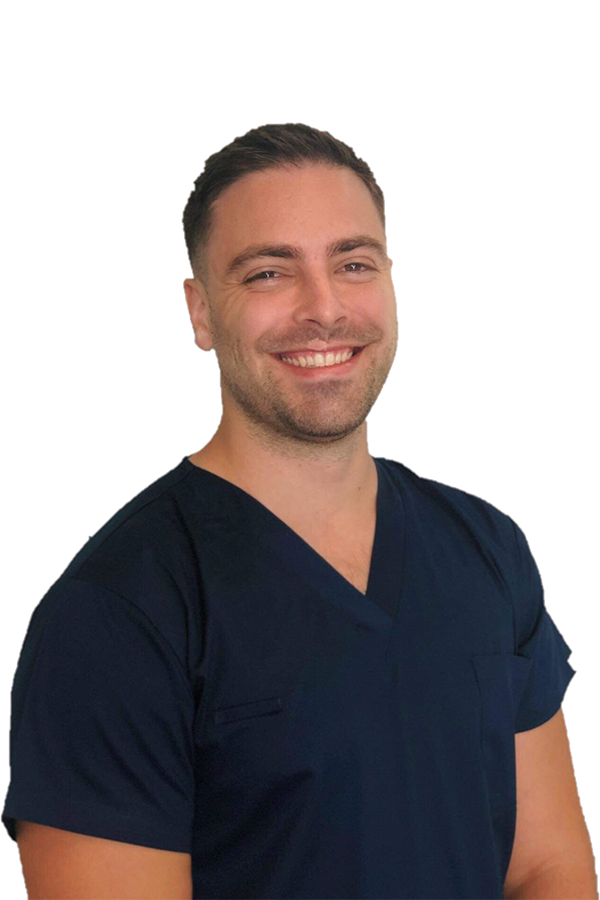 Michael Franco
Dentist
Michael is a Sydney boy who has seen the light and moved to the best place on earth. Coming to Hobart from Brisbane, and prior to that Cairns, we hope they don't open a dental clinic at the Mawson Research Station in case he considers moving farther south.
Fixed prosthodontics, or crown and bridge work, and children's dentistry are Michael's areas of particular interest at work. On the weekends mountain biking, motorsports and wood-working take up most of his time. Michael completed a Bachelor of Oral Health at Sydney University, prior to doubling down and completing his Bachelor of Dental Surgery at James Cook University.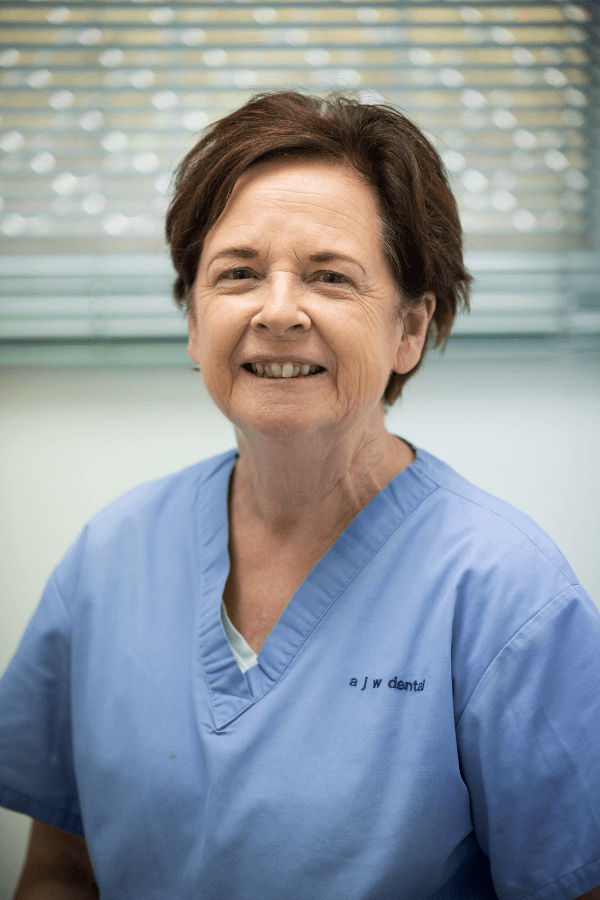 Jane Saunders
Practice Manager
Jane joined the practice in 1978 after working abroad in London for two years at a large private dental practice. Upon her return Jane started as a dental assistant and moved into her current role as practice manager over time.
Jane enjoys walking, cooking and reading. Jane and Andrew share an impressive knowledge of obscure mid-century gossip relating to Taroona and surrounds having grown up only streets apart!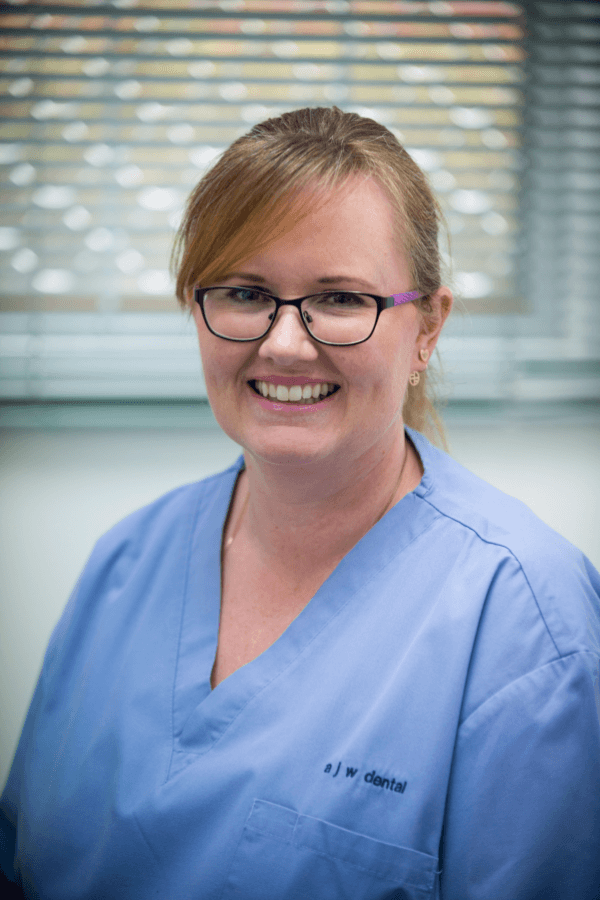 Stacey Faulks
Dental Assistant
Stacey is 38 years old and has been a Dental Assistant for the last 22 years. She is married with 3 children.  Stacey has been at this practice since 2014 and loves the family atmosphere within the practice. We all enjoy each other's company and have fun. You don't have to be serious to be serious at your job.
Stacey enjoys General Dentistry for it's fast pace and variety of cases. She enjoys interacting with patients and hearing their life stories.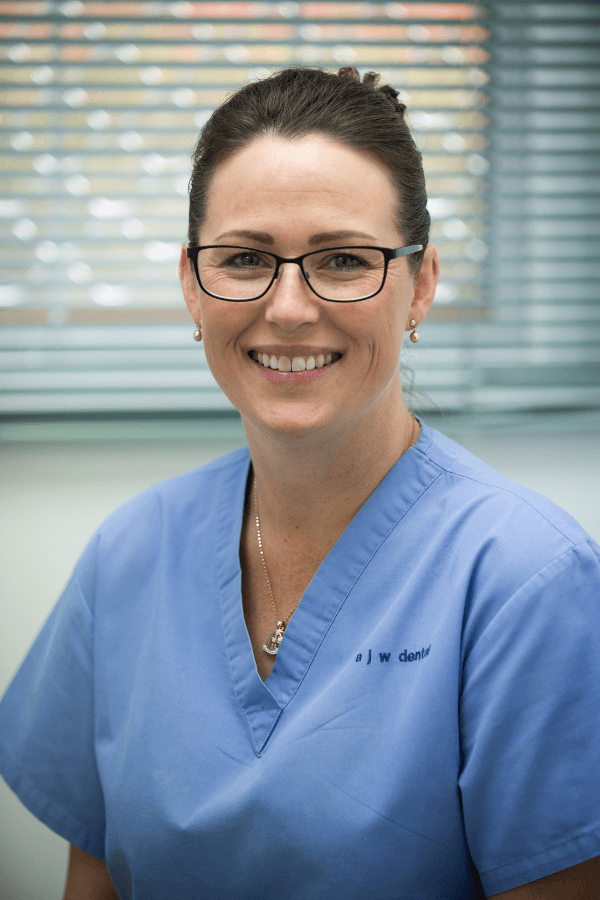 Karinda Bendall
Dental Assistant
Karinda joined the team five years ago after a twelve year break from dentistry. She loves working with such a great team and says the patients are just awesome.
Outside of work she enjoys singing along to country music, riding her motorbike (when it's not too hot, too cold, too wet or too dry), and loves to watch her four kids play sports. Her daughter currently plays football with the Glenorchy junior football club. Karinda likes catching up with friends and she hates broad beans!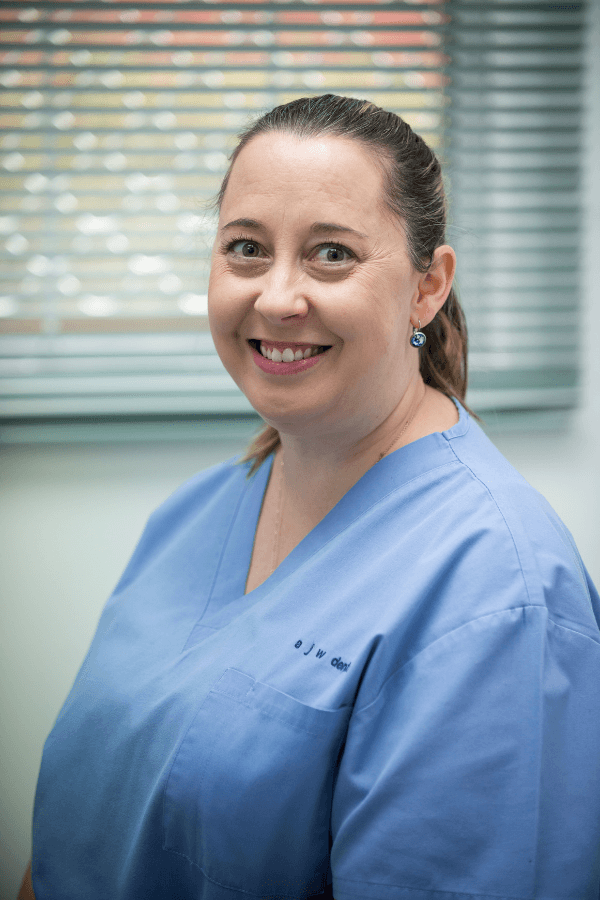 Kristen Russell
Dental Assistant
Kristen started working with Dr Westbrook in 2009 and now has over 20 years experience as a dental assistant. She really enjoys what she does and loves the people she works with. Kristen particularly likes interacting with patients and helping to improve their dental experience to the best of her abilities.
Kristen enjoys watching movies (as long as they aren't horror), walking her fur-babies and visiting Bicheno every year for their food and wine festival.